How to Draw Dragons
and
Dragons Coloring Book
by Jane Sullivan
Do you love dragons? Have you dreamed of them? Would you like to meet gentle gragons? Then, follow Jane and learn to create these wonderful creatures and the realms they inhabit.  Or maybe you will simply enjoy adding colour to the detailed and delightful designs that Jane has prepared in black & white….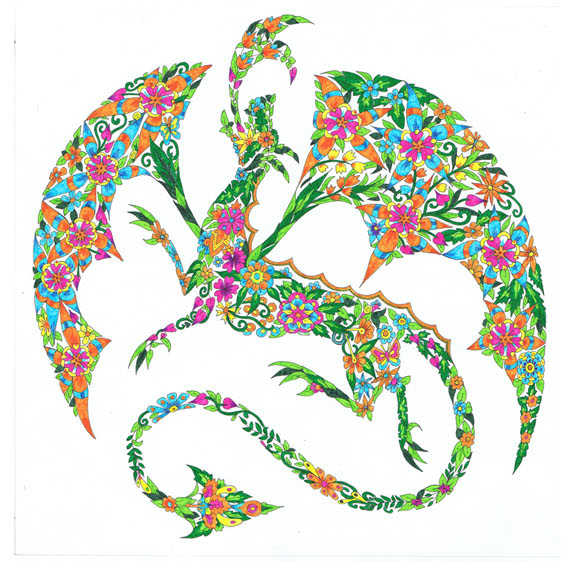 These two complementary books, published by Peter Pauper Press in New York and White Pebble in the UK, will instruct and guide you, calm and centre you.  They make beautiful gifts too, for budding young artists or for more mature fans of fantasy art!
                               
                   
If you would like to order one or both of these books, you can do so directly from the Calligrafee shop here on this website (especially if you are ordering from France or elsewhere in Europe). From America it will be better to visit Pauper Press' website directly. You will also find these, and all of Jane's books, on Amazon.