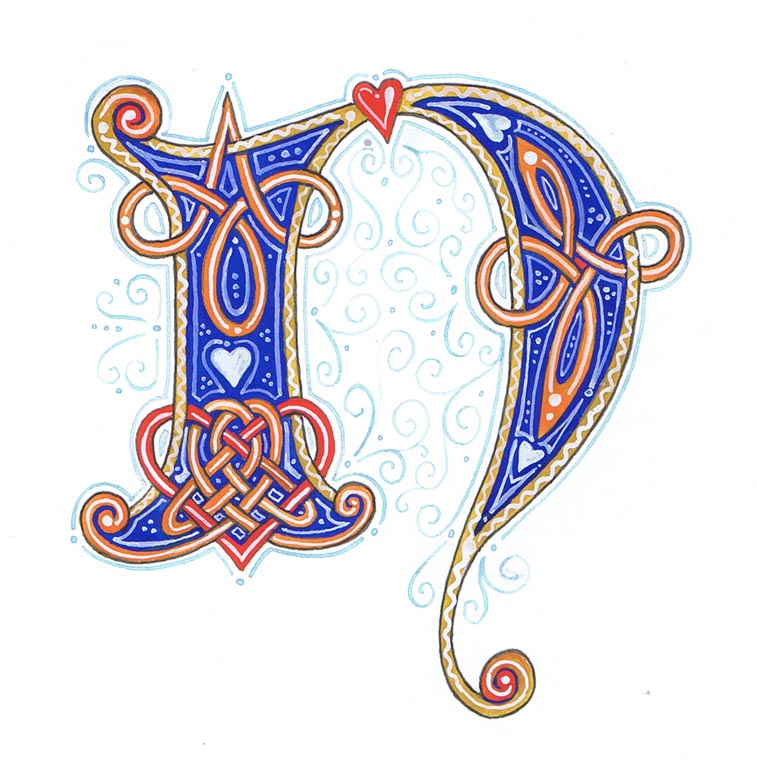 The new Module Six has just been added to Jane's on-line classes, and this time we look at the whole alphabet in the style of letter-forms known as Versals.  Each of the six classes studies a group of letters with similar features and then a step-by-step project for creating a beautiful illuminated initial.
If you sign-up for just one module, you pay 16€ for one year's access, BUT if you decide to have a year's access to ALL SIX the price is only 65€ — less than 11€ per module (each one with six video-lessons and many handouts to support your studies!).
If you are already registered for all of the five modules available up to this date, you will have Module Six added to your year's package automatically for free.
Don't delay!  Take a look at www.calligrafee.com/school and enjoy this newest series of lessons which will guide you in the creation of beautifully decorated letters in a variety of styles!