Delightful Dragons and their Surroundings!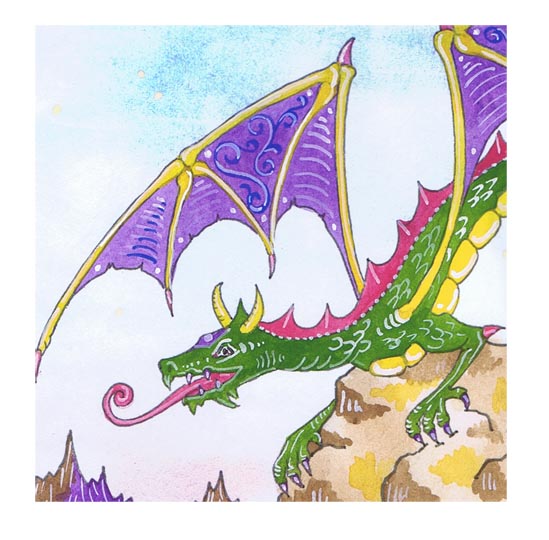 Six classes which guide you through all the steps of sketching, inking and painting a dragon in a fantastical setting, with a swirling scroll bearing the title in Gothic calligraphy. One hand-out per class.
Class 1:Â  Learning to sketch some basic dragon details: heads, claws and wings.

Class 2:Â  Dragon anatomy and giving graceful movement to your composition.

Class 3:Â  Gothic calligraphy: the minuscule letters.

Class 4:Â  The final project, step one:Â  the full composition in pencil.

Class 5:Â  Step two of the final project: inking in the outline and refining the details. Learning to draw a scroll for the title.

Class 6:  The last step: painting the background with a light wash of color, laying in the solid color areas and then adding delicate details and highlights.  Writing the title of your painting in Gothic calligraphy.
Buy full access for 12 months to all the modules for 65 € or only to the 6 videos and 6 associated handouts of Module 4 for only 16 € and realize your own artwork:
Using STRIPE with your credit card (Secured) on the "Join-us" page.
Using PAYPAL(Secured) on the "Join-us" page.