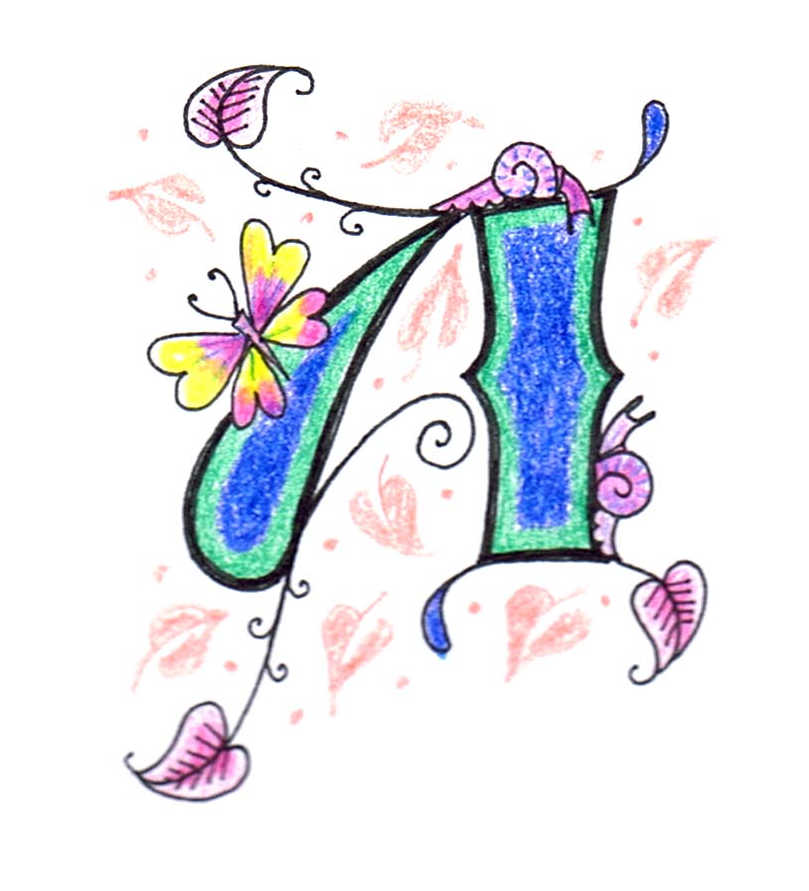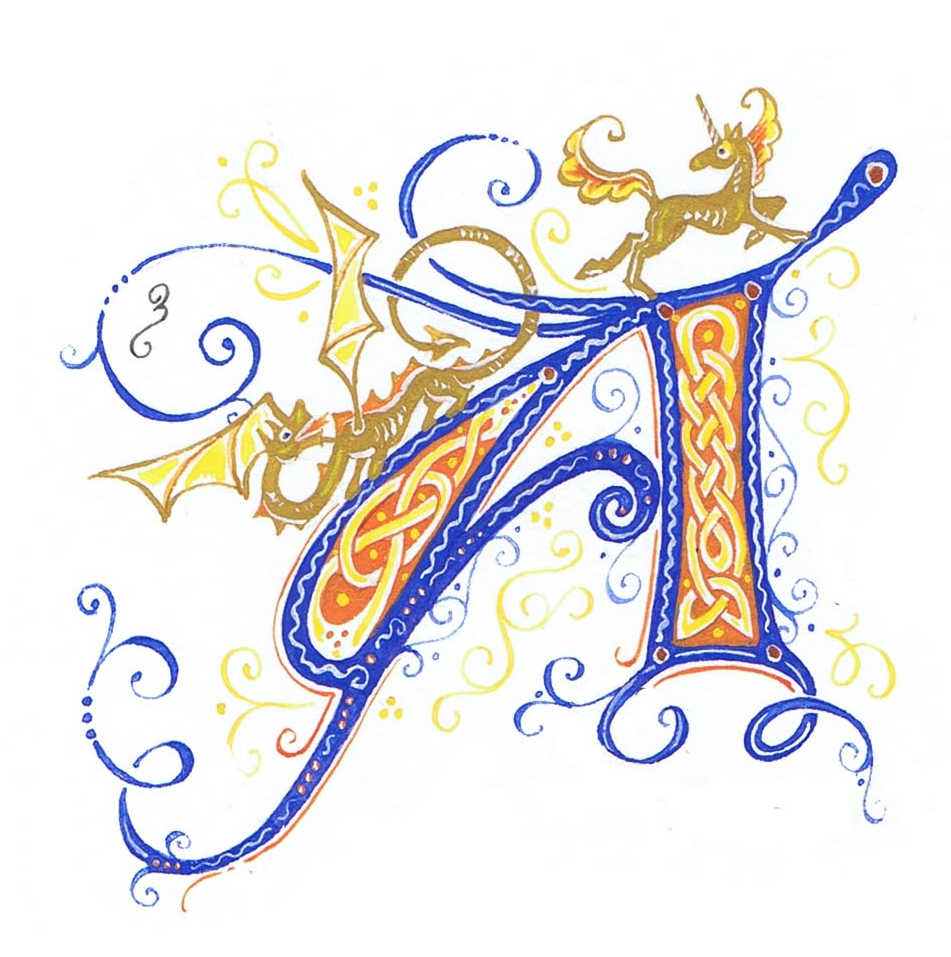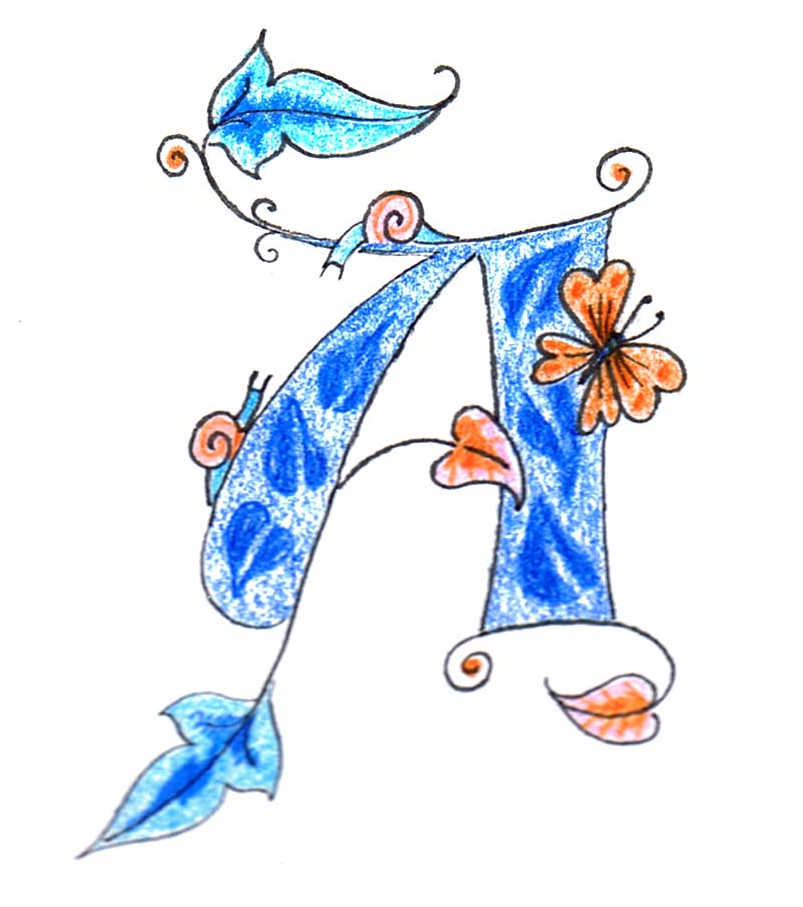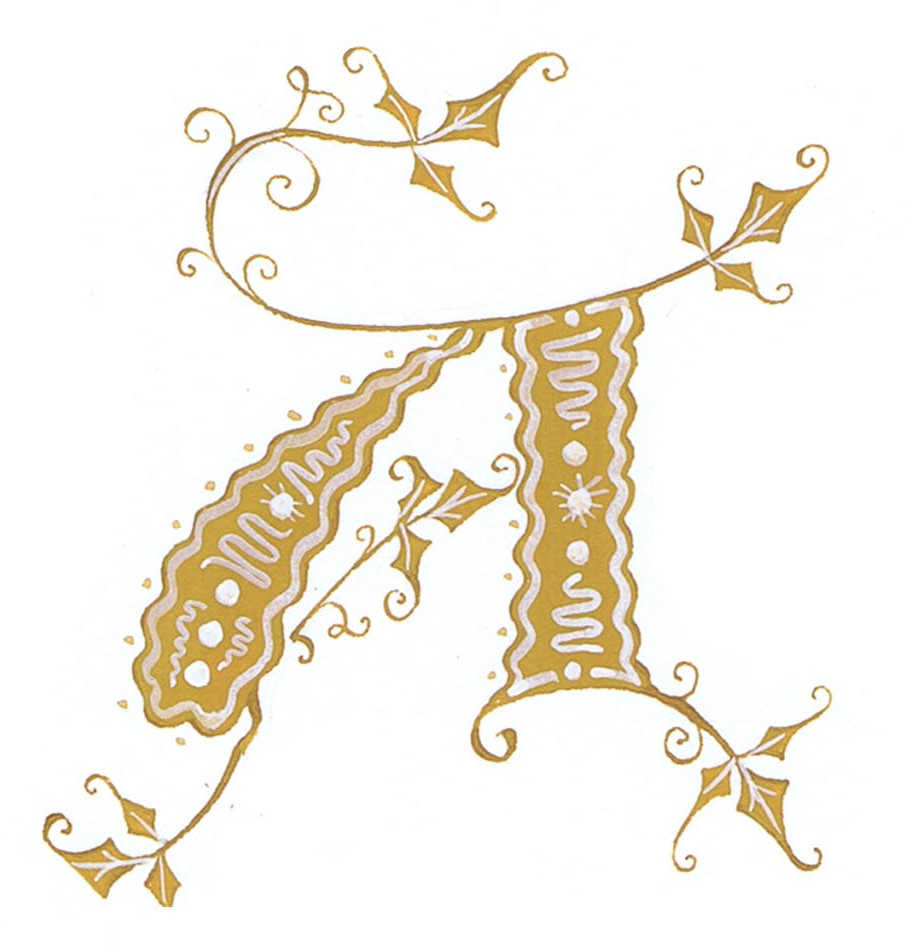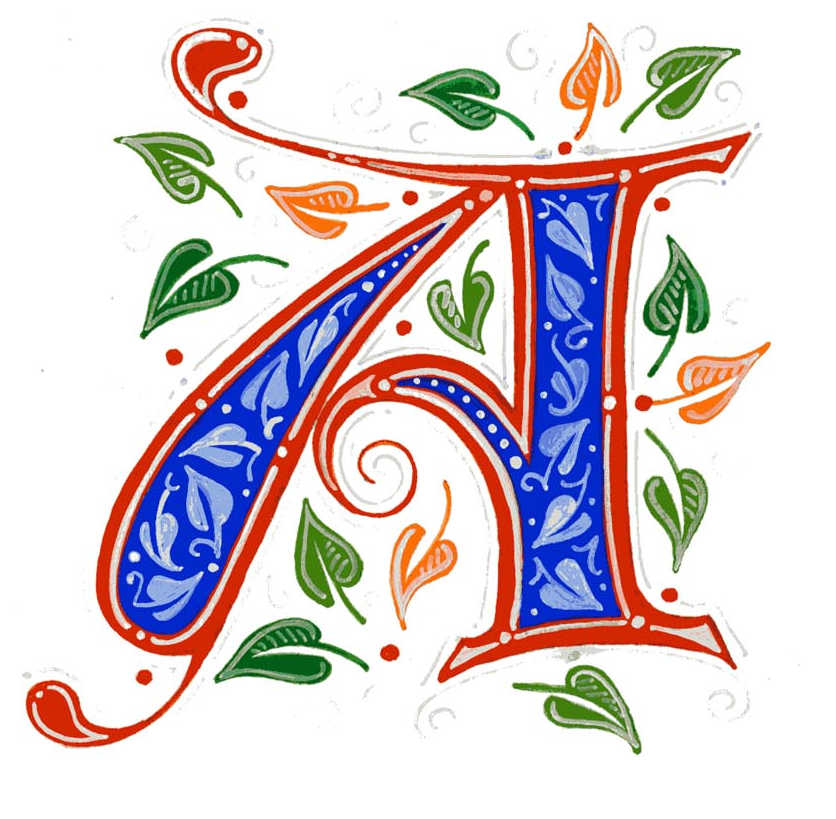 If you are curious about what this fun Art School is really like, just look at the¬† free trial video below. Jane will show you how to design and color (with colored pencils) a beautiful illuminated letter, with simple leaf-motifs —- just to get you started, and to experience Jane'Äôs style of sharing her skills.
A single click on the film to start and to stop, a double click to switch to full screen and back.
You can also watch it directly on YOUTUBE
If you have enjoyed your trial of an illuminated letter, click on  the  flying horse below to join us and take-off  for a world of beautiful illuminated letters and fantasy creatures.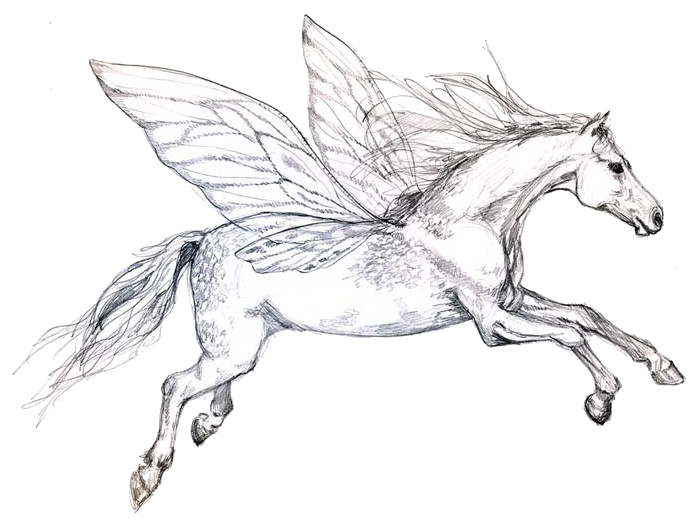 Jump on the flying horse to join the Calligrafee Art School !
          Home